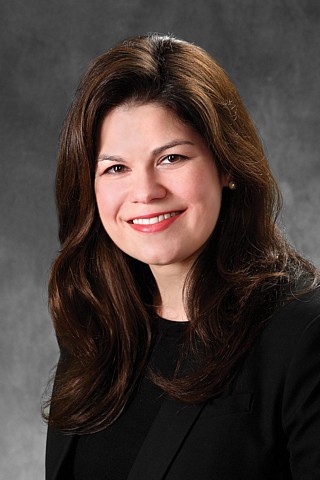 Katherine W. (Katie) Fisher ,Esq.
Referral Associate Brookline/Newton Office
617-566-8379

About Katherine
As both a real estate broker and an attorney, Katherine Fisher has extensive training in negotiating and advocating on behalf of her clients, ensuring them the best possible results. Whether you are looking for your dream home, your first home or an investment property, Katherine's expertise and knowledge of the Brookline and Boston areas will help you achieve your personal real estate goals. Katherine's keen understanding of the local market has been established by using the most current real estate data and by living in her service areas, seeing firsthand the real estate trends and new developments.
Born and raised in Pittsburgh, Pennsylvania, Katherine has strong family ties to New England, having spent many years summering on Cape Cod during her youth. She attended George Mason University, where she earned a Bachelor of Arts degree in Government and International Politics, with a minor in Legal Studies. Inspired by her fond memories and New England roots, Katherine went on to attend law school at Roger Williams University in Rhode Island, where she graduated in 2008. She has remained in New England ever since, having been a longtime resident of Brookline, and now homeowner in Jamaica Plain.
Katherine is dedicated to giving back to the community in which she lives and works, and she understands the impact that a strong community bond can have on its residents. In this spirit, Katherine has volunteered her time with numerous organizations, including the Catholic Social Services of Fall River and The Women's Bar Association of Massachusetts. Additionally, Katherine is passionate about animal welfare and has served as a lobbyist for The Massachusetts Society for the Prevention and Cruelty to Animals. She has personally adopted two dogs from The Animal Rescue League of Boston and PAWS New England, two organizations whose missions align with her desire to help abused and homeless animals.
Katherine looks forward to sharing her enthusiasm for the Greater Boston area with her buyer and seller clients while helping to find them their dream home.